iPhone App Development Services
Execute Your iPhone or iOS App Idea with Certainty and Speed
iPhone and iPad apps continue to be a top priority for organizations. The current iOS-based app revolution is hugely driven by Apple Inc's advancements in intelligent technologies like AI, ML, and IoT and their amalgamation in daily life and businesses. So, you continuously need to innovate in iPhone apps development in terms of exquisite design, flawless execution, and seamless experience to stay ahead of your competition.
Minds Task Technologies has in-depth experience in building, deploying, and maintaining iPhone, iPad, and native iOS-based apps. We have delivered a diverse range of iPhone apps for different business verticals. We know every iPhone or iPad app is different; thus, we give a unique perspective to each project to help you deliver the best app experience for your end- users. We utilize best-of-breed frameworks, adaptable methodologies, and industry leading tools and technology for controlling the cost of app development and providing:
Amazing Experience : Ensure your end-user get an intuitive and engaging app experience
Optimized Performance : Get highly optimized apps as per the App Store's rules and guidelines
Reduced Hassles : Offer comparatively the most cost-effective end-to-end iPhone app management services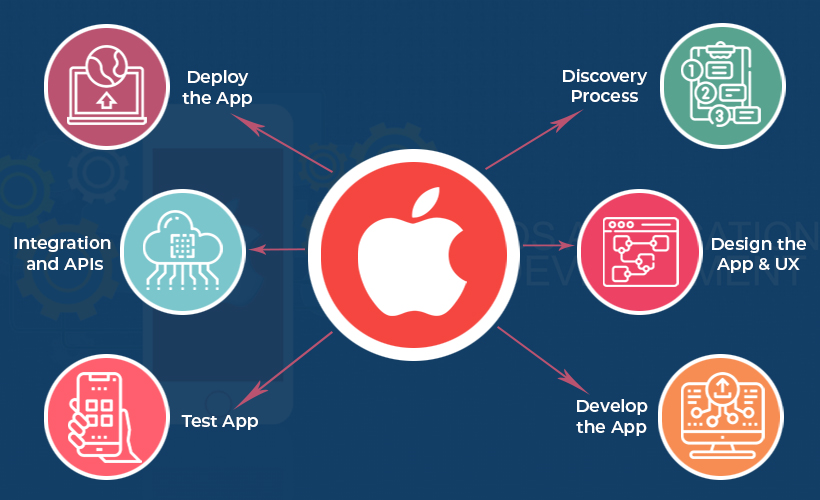 WE OFFER
Our Iphone And Ios App Development Services
iPhone App Development
Build flexible, high-performing, secure, and scalable iPhone app. We enable you to create technically innovative and aesthetically intuitive iPhone apps that generate higher engagement rates, improve user retention, and attract newer prospects. We validate every requirement and the client's inputs at all critical stages throughout the app development process. Our experienced and expert iPhone app developers follow industry standards and best practices to build, integrate and deploy your app as per your exact needs.
Customizable Test Automation Frameworks
Put in place the right automation framework to succeed with test automation. We offer customizable test automation framework services to reduce testing efforts and minimize time-to-market. We know every project has different challenges and constraints, and one size fits all approach can be risky. Our QA analysts and software testing engineers understand each project's unique needs. We focus on reusability, keyword-driven approach, and data-driven approach for mobile and web automation leveraging industry-leading test automation tools and technologies.
iPhone and iOS App Testing
Rigorously test and validate every aspect of your iPhone or iOS app components to minimize errors/bugs and eliminate failure or crash rate. Our iPhone app testing services include both manual and automation testing to deliver you high-value app experiences. Our expert iOS app QA engineers check, test, and validate how your application will be perceived from a specific business scenario perspective. We make sure your app gets published on the App Store without any delay or hassle.
iOS App Maintenance and Support
Stay ahead of the competition with our specifically designed iOS app maintenance and support service. Whether you want to improve the performance of your existing app, extend features, scale it further, test continuously, or want to address specific business needs, our iOS app maintenance and support service has you covered. We ensure that your app is highly available, works at peak performance, and gives you full confidence in reaching your business goals.
Features
Our iPhone and iOS App Development Approach
Minds Tasks Technologies focuses on delivering the iPhone and iOS app with all the features and functionality that were thoroughly, meticulously, and often, sufficiently defined during the business requirement and design phases. We utilize tools, frameworks, and components that are best in the industry and up-to-date. We believe that mobile app initiatives should start with a minimum viable product (MVP) and apply continuous improvement using an agile methodology.
iOS & iPhone Apps Our Approach
Understand and analyze your business ideas for app functionality and prioritizing them into a roadmap. So that you do not run the risk of wasting your precious time, development resources, and budget on deploying the wrong types of iPhone apps.

The field of UX is vast and complex, and almost always needs a team with overlapping competencies. We ensure that prioritization of user expectations takes into account the user & most important UX needs, and they must be fully translated to new, relevant user experiences.

We adopt agile development practices and plan for frequent rapid deployment, as well as rapid iterations of mobile apps. We pick the appropriate development method that suits your business ecosystem. Our iPhone and iOS development team contains all the skills necessary to deliver on the project goals.

We have experienced quality engineers who are directly embedded in the team. Our QA team defines test cases and scenarios based on their interactions with customers. We perform end- to-end testing, including user interface automation, smoke testing, load/stress and security testing, and UAT testing for optimal app performance.

We address all mobile app integration challenges in ways that do not compromise the agility and stringent time-to-value of mobile teams, while optimizing costs. We identify the organization's mobile app integration challenges and define plans to incrementally fill gaps, possibly on a project-by-project basis.

Deployment is more complex than development and falls under the broad category of DevOps. We have experienced and expert persons in our iPhone app development team who understands how to deploy iPhone apps or other iOS apps on Apple, Inc's official App store, or further public mechanisms.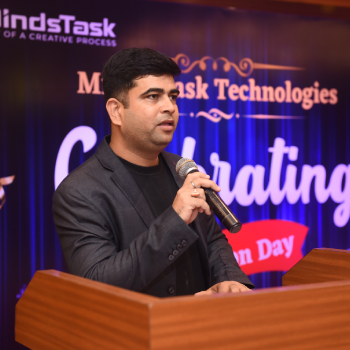 Hi I am Manish Kumar Singh
Have a project in mind? Schedule a call or online meet and speak directly with our experts and see how we transform your idea into a successful app. 
Languages

SWIFT: a powerful and intuitive programming language for macOS, iOS, watchOS, tvOS and beyond
Objective-C: a primary programming language used when writing software for OS X and iOS

Frameworks

CoCoa Controls: UI components for iOS, iPadOS, macOS, tvOS, and watchOS
Native SDK: Kit for the development of mobile apps on Apple's iOS operating system
Android Patterns

IDE

Xcode IDE: Apple's integrated development environment for macOS, used to develop software for macOS, iOS, iPadOS, watchOS, and tvOS

Custom Tools

We also use custom tools and technologies as per the clients' unique business requirements
FAQ About iOS App Development