The-Year-End-Sales-Dilemma
E-Commerce Development Services
The expanding function of e-commerce is more than just shopping. Changing customer expectations are now driving a tectonic shift towards more flexible, scalable, and hyper-personalized e-commerce solutions. New technologies, such as artificial intelligence (AI), machine learning (ML), and AR/VR are transforming the e-commerce landscape like never before. By leveraging data, analytics, and AI, the priority of organizations is to renovate customer experience, optimize supply chains, and create new growth opportunities.
Organizations that adopt modern technology will be better positioned to meet their customers' needs and take lead in the increasingly competitive e-commerce market. Minds Task Technologies helps organizations launch, grow, and scale digital commerce initiatives with the most adaptable and futuristic e-commerce platforms. Our e-commerce development services are driven by a desire to offer personalized and convenient shopping experiences while addressing data and security concerns.
Our E-Commerce Development Services
Whether you're exploring an e-commerce solution for the first time or looking to migrate to a modern platform, we have the expertise and dedicated team to guide you. Minds Task Technologies is your trusted partner for modern e-commerce development, offering a comprehensive suite of services, including:
E-commerce Platform Consulting
Navigating the changing e-commerce landscape requires a well-planned strategy. Our dedicated e-commerce consultants work closely with you to develop a customized plan that aligns with your business and technology goals. Our expert team helps you choose the right e-commerce platform for your needs and budget. We then work with you to create an implementation roadmap for your preferred choice. We aim to provide in-depth insights, dedicated platform research, and guidance to set you on the path to success.
Custom E-commerce Development
e-commerce platforms now use advanced algorithms and data analytics to personalize the shopping experience. We help you develop custom e-commerce solutions tailored to your unique business needs. Whether you need a custom shopping cart, AR/VR-based 360-degree product view, multiple payment options, real-time tracking, or an integrated PIM and DAM system, we can build it for you. We implement features that help customers find what they want more quickly and can lead to increased sales.
Mobile E-commerce Solutions
With the growing shopping trends on mobile devices, e-commerce solutions have become mobile-friendly. Responsive web design, mobile payments, and mobile-specific features are mainstream to ensure a seamless shopping experience on smartphones and tablets. We help you reach your customers wherever they are with our custom mobile e-commerce solutions optimized for iOS and Android. Partner with us to build immersive, feature-rich, user-friendly and secure mCommerce applications.
Custom Front-end Implementation
Need a more diverse and flexible front-end for your e-commerce platform to improve customer engagement and boost sales? We specialize in modern front-end development frameworks such as React, Angular, and Vue.js to meet your specific platform-based front-end design. From HTML and CSS development, responsive design, and interactive UI to testing and debugging, we focus on pushing frictionless front-end across all customer touchpoints. We adopt an agile approach to achieve the best performance possible.
E-commerce Platform Migration
Omnichannel shopping, AR/VR based immersive experience, and frictionless checkouts are now integral to modern e-commerce platforms. Upgrade or migrate your traditional e-commerce platform effortlessly with our seamless e-commerce migration services, ensuring zero data loss and minimal downtime. We will work with you to develop a migration plan, transfer your data, and test your new store before it goes live. Our goal is to set a clear migration roadmap for desired outcome with effective coordination and communication.
Headless Commerce
Headless commerce development services refer to decoupling the front-end and back-end of an e-commerce platform. Minds Task technologies enables you to customize your e-commerce portal with any frontend technology or platform to display your products and content, while using an API to connect to your backend e-commerce system. This gives you more flexibility, scalability, and performance for your online store to create unique and engaging shopping experiences for your customers across different channels.
E-Commerce Solutions for all Businesses
Minds Task Technologies has the experience developing e-commerce solutions for all types of businesses. We understand the unique challenges and opportunities of each business model. Tailoring solutions to the specific needs and circumstances of a business is often a key factor in driving success and growth.
B2B Solutions
Streamline your business operations, enhance customer relationships, and drive growth with our B2B e-commerce solutions for wholesalers, manufacturers, and distributors.
B2B2C Solutions
Forge strong partnerships with suppliers and retailers while delivering seamless experiences to end consumers through our integrated B2B2C e-commerce solutions.
B2C Solutions
Create delightful shopping experiences for your customers, enhance brand loyalty, and boost sales with our user-focused B2C e-commerce solutions.
D2C Solutions
Take control of your brand's visibility by reaching consumers directly through our Direct-to-Consumer (D2C) e-commerce solutions, maximizing profits and customer engagement.
Our E-Commerce Platforms Expertise
We specialize in various e-commerce platforms, offering you the flexibility to choose the one that aligns perfectly with your business requirements.
Adobe Commerce (Magento)
A leading e-commerce platform that empowers businesses with flexibility, scalability, and a rich set of features for complete control over the online store. We enable you to unlock the full potential of Magneto to build scalable and easier-to-manage digital commerce solutions.
Shopify
A robust and user-friendly platform loved by entrepreneurs and established businesses, offering customizable templates and powerful features. Minds Task Technologies can help you develop a Shopify-based custom e-commerce platform of any scale and complexity.
BigCommece
BigCommerce is a powerful and flexible e-commerce platform that is well-suited for businesses of all sizes. It is easy to use, offers a wide range of features and functionality, and is scalable to meet the growing business needs.Get customized BigCommerce services.
Pimcore
The Pimcore Digital Commerce Framework solves the challenges of complex digital commerce. It helps you build highly personalized and transactional customer experiences. We help you develop a custom e-commerce platform for B2B, B2C, or B2B2C business solutions.
Salesforce Commerce
It is one of the most complete platforms for building e-commerce solutions. Customize your digital storefront to drive sales growth on multiple customer touchpoints with AI and automation. Partner with Minds Task technologies to unleash the limitless potential of this e-commerce platform.
Your Choice Platform
If you want to customize your choice e-commerce platform or want to build a custom e-commerce store for your unique needs, our expert team can help you. We ensure that the implemented solution is easy to use, scalable, secure and powered with robust features and functionalities.
Why Choose Minds Task Technologies
A team of 20+ dedicated professionals including e-commerce solution architects, front-end designers, certified e-commerce developers, and IT infrastructure professionals.

Offer a comprehensive suite of e-commerce development services, from platform selection and implementation to custom development, migration, and integration

Have a proven track record of success in helping businesses of all sizes launch, grow, and scale their online stores.

Committed to providing our clients with high-quality, affordable, and on-time service
 If you are exploring e-commerce solutions or want to migrate to a modern e-commerce solution, contact Minds Task Technologies today for a free consultation.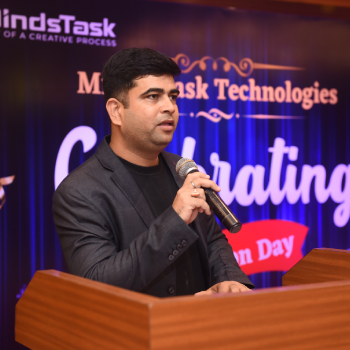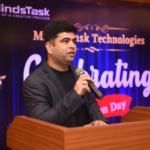 Looking for complete e-Commerce Development Services. Let's connect and Get 30 min Free consultation.