Front-End Development Services
Delivering Human Centric Front-End Solutions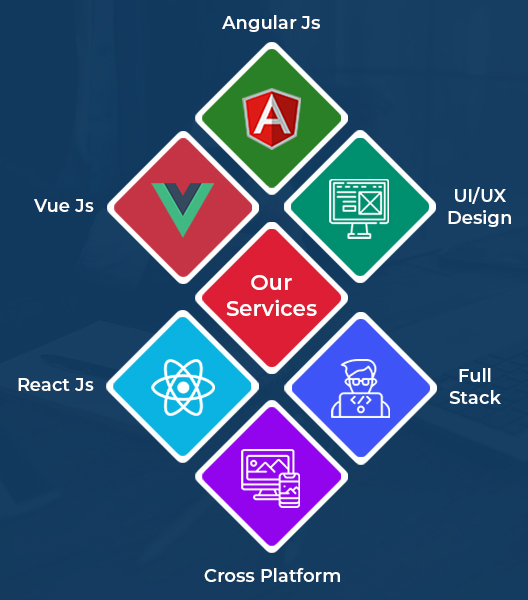 The way users interact with different digital touchpoints has completely transformed. Therefore, enterprises need a more innovative front-end CX strategy to meet customer expectations in the growing spectrum of digital touchpoints. Front-end development technologies are a key enabler to design and create seamless and personalized experiences everywhere— web, mobile, and physical.
Mind Tasks Technologies' front-end development services bridges the gap between physical and digital to build next-generation digital experiences. We have the expertise in leading UI development tools and approaches to support your digital ambition. From strategy, design, development to testing, we offer end-to-end front-end development services. We are specialized in Angular, Vue JS, and React to execute your unique ideas.
Our Back End Development Services
UI/UX Development
Gain enhanced brand visibility and trust with intuitive and engaging UI. Our creative design team helps you improve the visual layer of your digital product for greater user satisfaction and desired business objectives. Our UI/UX design services cover design audit, digital branding, multi-device, and multiplatform experience design for your brand.
Full Stack Development
Get better control on the full "stack" of technology using our software development expertise. Our full-stack development services cover front-end, back-end, database, and validation of your mission-critical application or a digital product. We assemble a set of best-of-breed front-end tools and back-end stacks to execute your ideas into reality.
Cross-Platform Development
Improve time-to-market and reduce development costs by leveraging cross-platform development. Our experienced team enables you to create a seamless experience on multiple systems and devices simultaneously using a single sharable code. We ensure you get your project released faster and cost-efficiently.
React JS Development
Create interactive front-end efficiently and effectively with React.js. Our expert React.js development team helps you create engaging user interfaces for web apps (SPAs and PWAs), social media apps, responsive app, and many more. We offer highly flexible and dynamic React.js-based front-end solutions at lower TCO.
Vue JS Development
Build exciting and progressive front-end with Vue.js framework. Minds Task Technologies enables you to execute front-end projects of any size and complexity with Vue.js. We focus on simplifying the application maintenance across touchpoints and modalities and reducing the total cost and time of development.
Angular JS Development
Unlock the full capability of Angular.js for your next front-end project. Our comprehensive Angular.js-based development services deliver distinctive visual layers that span multiple devices, digital touchpoints, and interaction modalities efficiently and rapidly. We have delivered a variety of front-end solutions for different industry verticals.
Front End Development Our Approach
Define and scope the front-end UI/UX requirements to go from idea to prototype quickly.

Perform research on your targeted audience to deeply understand their behavior and the context in which they operate.

Create front-end UI and templates as per your branding guidelines and touchpoints you want to cover.

Start the development based on your business requirements whether it is framework or library based such React.js, Angular.js, and Vue.js or full-stack development.

Analyze all the activities required to ensure the quality of the release, including gate tests such as user acceptance testing (UAT), smoke testing, etc.

Push the front-end UI to release or a location used to stage the application ready for release.

Schedule, provision and deploy the UI into production and then track, log, and provide report on the release activity.

Keep track of impact of the released UI across multiple devices and platforms along with identify issues/errors and monitor performance.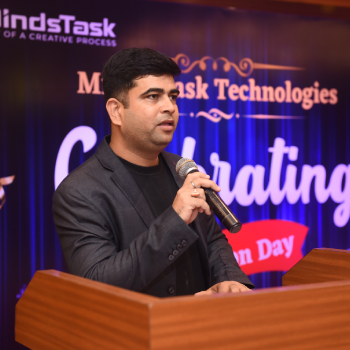 Hi I am Manish Kumar Singh
Get 30 minutes of free consultation to implement a Frontend solution to stay ahead in the competition.
FAQ About Front-end Development Services
Get In Touch For Front-end Development Services