The-Year-End-Sales-Dilemma
Virtual Staffing Services
Virtual Staffing Services
Execute Your Ideas at Speed and Low Cost
Virtual staffing services have got more attention from enterprises due to an unprecedented situation like Covid-19. The majority of enterprises are now looking for flexible ways to handle daily IT operations and get the job done at lower operating costs. But, you need a smarter team staffing strategy to make your virtual staffing objective successful.
Minds Task Technologies enables you to leverage the right skillsets and expertise of virtual staff in order to achieve high-quality and high-performance project results. Our virtual staffing services focus on providing the right balance in the virtual staff with experience and expertise so that you can make the most of your virtual staffing decision and hit the ground running from day one.
2+ Business Analyst 
2+ Project Manager
2+ IT Infrastructure Team
2+ UI/UX Developers
5+ Front-end Developers
3+ System Architect
5+ Quality Testing 
4+ Mobile app developers
10+ Back-end developer
Our Virtual Staffing Offerings
Platform Integration
Our team of solution architects, UI designers, and developers help you seamlessly integrate platforms and frameworks like PIM, MDM, CMS, CRM, ERP, and other 3rd party apps with your IT ecosystem. We follow industry best practices and most suitable integration path so that you get the most out of your integration initiatives
Mobile App Development
Turn your mobile app idea into a reality at reduced cost. We offer virtual staffing services in every significant mobile development platform, including Android (mobile and tablet), iOS (iPhone and iPad), Windows Phones, React Native, and Flutter. Our focus is to deliver amazing mobile experience at competitive pricing.
Digital Marketing
Hiring a dedicated and expert digital marketing staff will set your business apart from your competition. We provide performance-driven digital marketing services. Our virtual staffing services on digital marketing offers end-to-end solutions that include SEM/SEO, SMM, PPC, Display, Content Marketing, and more
Virtual Staffing Our Approach
Understand business requirements

We form virtual teams by understanding your business requirements to better respond to emerging tasks that require special expertise.

Analyze project-level scope

We analyze project-level scope for clarity and understanding at both the individual and team levels for smoother execution.

Onboard well-suited and dedicated resources

We make sure your virtual staffing decisions turn into successful execution. We focused on assigning the right subject-matter experts who will work as a team.

We have the provision of extending the virtual staff as and when required so that you do not have to compromise on the project quality and the delivery date.

Provide continuous support

We take care to match the right VA to meet your needs. We go one step further in providing continuous support for solving unexpected or critical issues timely.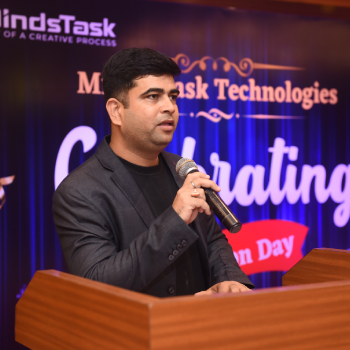 Hi I am Manish Kumar Singh
Want to hire a resource to work with you? Let Discuss
FAQ About Virtual Staffing Services