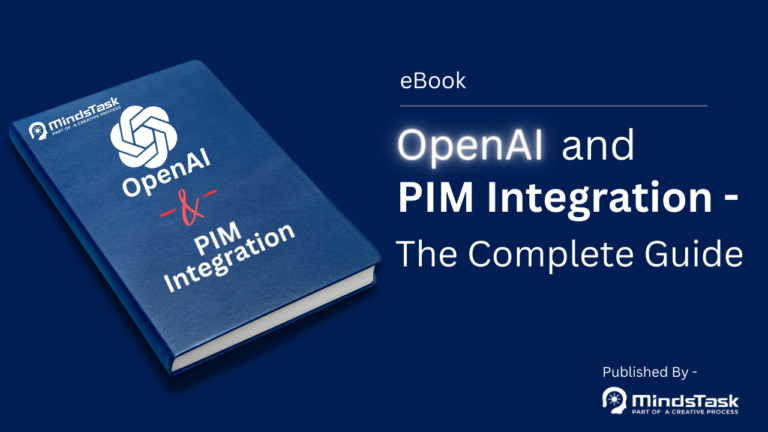 A Guide to Open AI and PIM Integration
In today's competitive marketplace, it's more important than ever to have accurate and up-to-date product information. A product information management (PIM) system can help you centralize and manage your product data, but it can be challenging to keep up with the ever-changing demands of your customers.
OpenAI's AI tools can help you automate and optimize your PIM process, so you can focus on what you do best: creating and selling great products.
In this free ebook, you'll get the understanding of the following topics:
Understanding OpenAI

How is OpenAI Transforming Businesses?

Why Should You Integrate OpenAI with PIM Software?

How to Choose the Right Language Model

Gpt-4 and Gpt-3.5-turbo Comparison

Prompting for PIM Software ( Examples )

Bonus Tips