Performance Marketing Services
Engage Your Ideal Audience. Improve Your Sales Opportunities
Performance-driven marketing has somehow changed the rule in the overall marketing mix. Performance marketing focuses on generating more precise and targeted engagement amongst buyers to deliver higher ROI and amplify business growth. It offers you a performance-based view of campaigns that no other form of marketing technique can boast on its own. It improves your ability to correctly attribute the return of media spend across channels and exceed your marketing goals. Moreover, it has become an integral part of the overall marketing strategy. Performance marketing is highly effective, result-oriented, and – most important of all – measurable.
Double Your Engagement Rate: 80% to 90% of brand awareness increases with performance marketing. The best example is display ads. It provides the brands more exposure by serving the right audience at the right place. The more targeted is the campaign, the better will be the performance. You can also increase or decrease the budget as per your business requirements or even scale it further to generate more engagements. Performance marketing with display ads is best suited for creating brand awareness and informing the targeted audience with the right message.
Generate More Leads: You can generate 50% more leads with performance marketing. Pay Per Click (PPC) campaign is the ideal choice that is more likely to fasten the lead generation process than organic clicks. It can do wonders for both those vigorously assessing your brand and those who aren't yet pretty clear about your brand— just make sure you make data-driven decisions to generate traction for your campaigns. A targeted performance-based campaign ensures that you are educating about your products or services and at the same time convincing potential buyers to contact you or talk to your sales rep.
WE OFFER
Revenue Driven Performance Marketing
Search Engine Optimization (SEO)
Minds Task Technologies enable you to get maximum visibility of your brand in an organic way using the best SEO practices, neater keyword research strategy, and smarter optimization rules. We execute end-to-end SEO services ranging from extensive keyword research, on-page and off-page optimization, in-depth performance measurement, and performance tuning for better outcomes. We ensure that our SEO services help you generate relevant traffic, high-quality leads and increase your conversion rate.
Pay Per Click (PPC)
We apply a data-driven PPC strategy to help you connect with your target audience with precision and swiftness. We have certified PPC campaign specialists and marketing specialists who can execute and manage paid campaigns of any size and budget. We, at Minds Task Technologies, create ad copies, optimize your bidding goals, perform device targeting, manage campaign budget, monitor the performance of each keyword, and track ROI. We continuously scrutinize negative keywords and campaigns' costs for better outcomes.
Social Media Advertising
Take social lead forward with our social media advertising services. We create engaging social media campaigns to expand your brand reach and grow the business. Our social media experts strategize social campaigns by understanding your objectives, performing competitor benchmarking, and analyzing customers' online behavior. We apply data and analytics to ensure you get the maximum reach for your brand voice and capture the interest socially active audience.
Display Advertising
We, Minds Task Technologies, make conscious efforts in displaying your ads on relevant publishers with the right communication. We help you ideate display ads, draft copies, build creatives, design and develop landing pages, and optimize further for better performance. We enable you to launch ads at minimum cost and scale it on the best lead generation networks, including web portals, apps, mobile apps, and social media websites to drive quality leads.
Features
Our Performance Marketing Services Approach
Performance Marketing Our Approach
Outreach and Connect with the Right Audience

We ensure your products and services find the right placements across the web on multiple lead generation networks. We take care of every aspect of performance marketing, such as varied formats, communication style, and tracking mechanism for display advertisement, native ads, internet-connected TVs ads, PPC, and search marketing ads. Our key goal is to execute your campaigns through trusted publishers and platforms so that you can get maximum visibility of your brand and receive a positive response from your prospects.

Manage Your Budget Effectively

Managing the budget is very crucial in performance marketing. While starting a performance-driven campaign, we put special focus on the budget and its repercussion. This helps us easily plan the campaign. We know the budget of a campaign may deviate a bit, so we bid the right cost for each keyword or ad placement during the entire lifespan of the campaign. This method helps us to easily estimate and track spending. We also effectively utilize the spending limit option to stay aligned with the original planning. With better budgeting, we make sure the right audiences see your ads without the risk of losing the relevancy of ad placements. We smartly infuse the budget so that ads can earn more targeted impressions alongside improved conversion rates.

Continuous Improve and Optimize Campaigns

The most exciting thing about performance marketing is that you can track its performance in real-time. We keep a closer eye on all campaigns running across multiple channels to ensure that they perform well. We bring into practice continuous improvement and best optimization methodologies to seek better ways to optimal performance. We fine-tune and make the adjustment on budget spends and track the results of those changes. Campaigns that are performing well, we optimize them to expand further and get scalable results. We ensure that every optimization step brings your brand at least one step closer to achieving the business objectives.

Track and Measure Performance

Performance marketing is 100% measurable. We leverage this to demystify the path to more conversion. We consistently calculate cost-per-action, the relevancy on clicks, or other metrics you want to track during the campaigns. We set goals to create a guideline to measure the success of campaigns. We track everything from search engine traffic, website analytics results, unique visitors, the performance of inbound links, bounce rate, social media analytics, conversion rate, and overall ROI.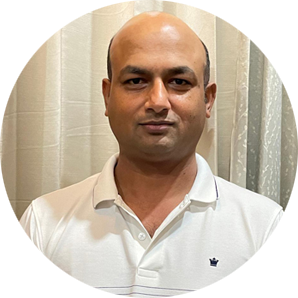 Hi I am Sudhanshu Kumar Singh
We, at Minds Task Technologies, offer 30 minutes free digital marketing consulting. Contact us to know more.
FAQ About Performance Marketing Services
Our Performance Marketing Services Packages
| | | |
| --- | --- | --- |
| Basic | Professional | Enterprise |
| Performance Marketing Consulting | Digital Strategy Creation | Digital Strategy Creation & Campaign Design |
| Paid Media Management | Paid Media Management | Paid Media Management |
| Search Engine Optimization (50 Keywords) | Search Engine Optimization (100 Keywords) | Search Engine Optimization (150 Keywords) |
| Social Media Management | Social Media Management | Social Media Management |
| Lead Generation & Sales Campaigns | Lead Generation & Sales Campaigns | Lead Generation & Sales Campaigns |
| Light Graphic Design | Display Advertising | Display Advertising |
| 2 Content Asset Creation | Custom Landing Pages | Custom Landing Pages |
| Monthly Reports | Custom Ads (Text & Display) | Custom Ads (Text & Display) |
| | 5 Content Asset Creation | 8 Content Asset Creation |
| Contact us | Remarketing / Retargeting Campaigns | Remarketing / Retargeting Campaigns |
| | Email Automation | Email Automation |
| | Monthly Strategy & Performance Reports | Monthly Strategy & Performance Reports |
| | | Monthly Strategy & Performance Reports |