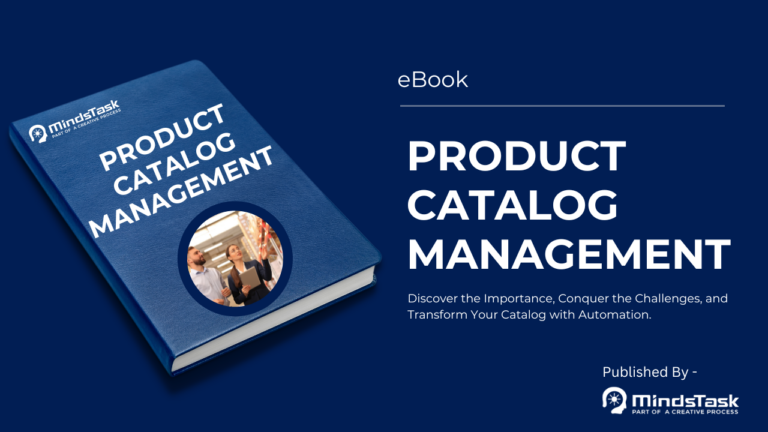 eBook – Product Catalog Management
Discover the Importance, Conquer the Challenges, and Transform Your Catalog with Automation
Are you tired of dealing with data errors, inconsistency, and the ever-changing landscape of products? From data entry errors to the ever-changing nature of products and market demands, catalog management can become a complex and resource-intensive task. Learn how to conquer the most common catalog management challenges. In this ebook, we delve into the critical aspects of Product Catalog Management, exploring its immense significance, the myriad challenges it presents, and the transformative potential of automation, including:
What is Product Catalog Management?

Challenges of Manual Catalog Management

Survival in the Digital World

Automation in Product Catalog Management

A Case Study
Unleash the potential of your catalog with the power of automation. Discover how automation can save you time, reduce errors, and adapt to market changes at lightning speed.
Download our ebook for FREE and embark on a journey to unlock the full potential of your product catalog.
Your Journey Begins Here
Don't miss this opportunity to gain a competitive edge in the world of e-commerce. In this festive season in INDIA, Minds Task Technologies is offering a free 5 days PIMCORE consultancy with Zero Obligations to 10 clients on a first come first serve basis.