DevOps Solutions, Services & Consulting
Ace the Software Race with the IT leader- DevOps
DevOps may not be new, but it is undoubtedly gaining huge momentum nowadays. Its lean, agile approach is optimum for quickly implementing changes and maintaining systems. The best way to stay ahead of the fast-paced, competitive market is to deploy DevOps strategies in your software development and IT operations.
If you are still using siloed development and IT teams and want to upgrade your company's latest operation model, getting a DevOps consulting company is the first step. But DevOps can be disastrous if not done intelligently. So, give your brand the agility and scalability it deserves with the top DevOps consultants from Minds Task Technologies.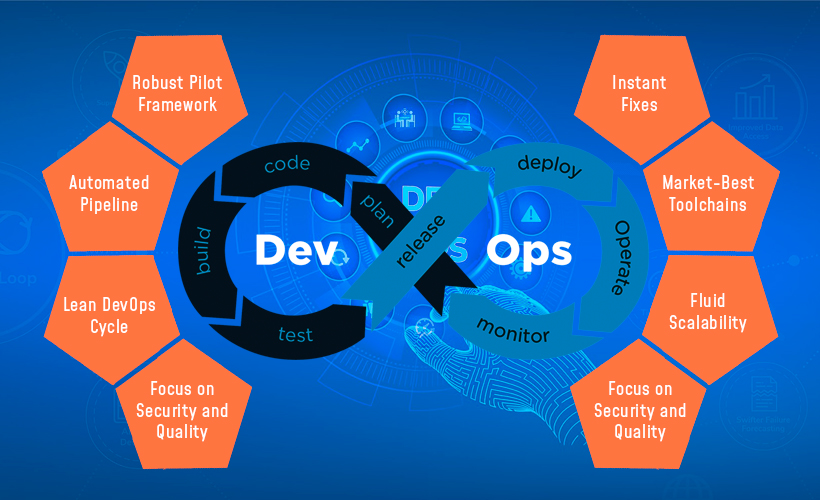 WE OFFER
We, At Minds Task Technologies, Offer The Following
Streamlined Migration to DevOps
Changing to a new system can be scary. But sticking to legacy systems can do more damage than you think. You will not be able to keep up with your competitors and lose your more and more of your business to them. The old system of keeping your software development and IT operations teams and systems segregated does not work anymore. Building and maintaining software are the two sides of the same coin. The DevOps consultants at Minds task Technologies helps you implement and adapt to the necessary changes to move smoothly to DevOps culture.
Agile Software Lifecycle
Companies can become operational snags victims even with years of experience when operating a rapid-moving system like DevOps. It becomes necessary to take to help of a DevOps consulting company in those times to locate the issue, solve it, and restart the cycle. Without outside help from expert authorities, it might take you ages to resolve the problem and make changes to your DevOps strategies so that the trouble does not return. Minds Task Technologies has some of the industry-best DevOps consultants to guide you through the process.
DevOps
Requirement-based Pilot Framework

We assess your company's needs, existing resources, and budget and design the perfect pilot framework for your brand. By optimizing and utilizing all available resources to the maximum, we ensure that you get more for less.

We incorporate customized DevOps strategies, toolchains, and add-ons to create tailored solutions to suit your niche, operation systems, and existing teams.

Many DevOps consulting companies will create a roadmap for you, keeping in mind only agility and leanness – the two main objectives of DevOps. As a result, you often end up compromising on quality and lose out customers. But Minds Task ensures the highest level of quality at each step.

Niche-Optimized Cycle Construction

While the general DevOps cycle is the same, its specific steps and components vary depending on the niche you operate in. Our DevOps consultants will keep your particular needs in mind at all points to and optimize the cycle for your brand.

It is not enough to apply the best toolchains in the market – you must match each tool's specific deliverables and see that it aligns with your company. At Minds Task, we carefully design your DevOps strategies, using what you need and not just the flashiest resource around.

Planning and Implementation Guidance

Minds task DevOps consultants stay with you at every step of the way—from planning the DevOps strategies to their final implementation and testing. We ensure that you are not left alone at any point and get the guidance you need.

System Security and Integrity

Besides quality, the system's security and integrity are two other aspects of the software that often get ignored in trying to implement DevOps strategies. But Minds Task assures you that we integrate security measures at all points to maintain the integrity of your products.

Round-the-clock Assistance

Running a DevOps operation model can be scary, especially if you are new to it. That is why, at Minds Task, we promise you all-time availability of assistance so that your DevOps strategies do not fail at any point.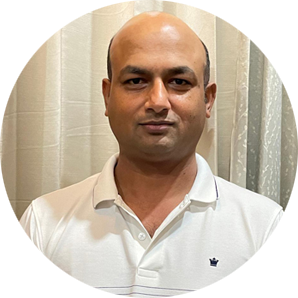 Hi I am Sudhanshu Kumar Singh
Get 30 minutes of free consultation to implement a DevOps solution to stay ahead in the competition.
It is always exciting to try something that everybody is raving about. But it must also be done cautiously and keeping your own SWOTs in focus to ensure that you do not bite off more than you can chew. It is the same with DevOps strategies. It is truly a revolutionary way of conducting your software development and IT operations, but it is advisable to take the help of eminent DevOps consultants to do so. If you feel like you are ready for it, Minds Task is the best DevOps consulting company to have by your side.
With our powerful DevOps strategies, you will be able to take your company to the next level of operational agility and economy.
Get In Touch for DevOps Solution