Grow Your Business With Our Targeted Digital Marketing Services
Generate Better Leads. Improve Your Business Profits
Digital marketing is now shifting from static and whimsy to more dynamic, purposeful, and performance-driven. It now demands a clear and competitive strategy so that you can avert the risk of exhausting valuable marketing resources and budget. A well-designed digital marketing strategy helps you understand targeted audiences, contextualize and personalize marketing messages, and prioritize resources and budget for closing more leads and driving higher revenue.
How Mind Task Technologies Helps You Grow Better
Mind Tasks Technologies helps you build a compelling digital marketing strategy with experience and expertise in executing high-impact campaigns. We focus on intelligent methods, data-driven approach, insight-informed execution, and customer-oriented substance so that you can realize a profound impact on everything from how digital marketing is executed to how it is optimized and measured. We believe businesses can grow tremendously if digital marketing is applied with context, mindfulness, and credibility.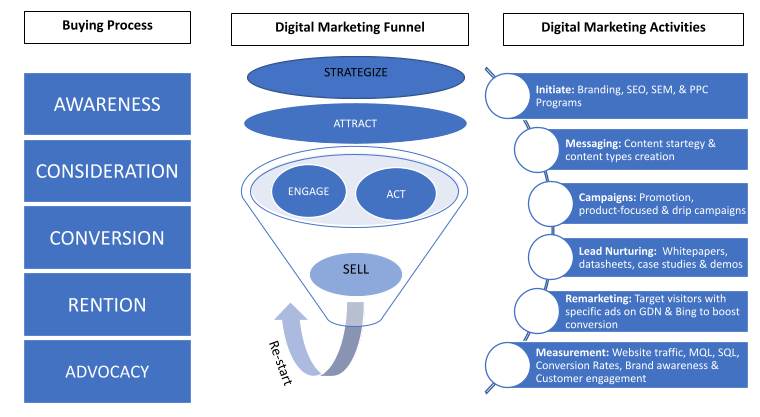 WE OFFER
Individual Digital Marketing Services Options
Search Engine Optimization (SEO)
Technical SEO, Keyword Research, Meta data Optimization, Content Optimization, Content Marketing, Genuine Backlink Creations, and SEO Reporting
Pay Per Click (PPC)
Keyword Bidding, Ad Copywriting, Negative Keywords , Landing Pages Creation, A/B Testing, Bid Adjustments, and Budget or Campaign Extensions
Performance Marketing
Custom Landing Pages, Custom Ads (Text & Display), Demand Generation, Remarketing / Retargeting Campaigns, Email Automation, and Custom Conversion Programs
Content Marketing Services
Content Creation, Content Asset Outreach, Content Reporting, Competitor Gap Content Outlines, Long-form Content, and Paid Content Asset Promotion
Features
Our Digital Marketing Services Approach
Total Digital Marketing Our Approach
The process of digital marketing execution is different. Mind Tasks Technologies believes in open-minded culture to infuse relentless innovation for our clients. We bring together inherent context, life-long experience, ethics, and conducive culture to deliver remarkable results for businesses. We are always eager to cultivate creativity and find new ways to tap into a defining characteristic of marketing ecosystems.

We have a proud team of marketing consultants, technologists, creative writers, designers, and developers to take up any digital marketing challenge and help you succeed faster using their distinctive talents and skills. Our experienced team has delivered diverse projects for different industry verticals. We are always open to new experiences because they always allow us to see things differently and create something new.

At Mind Task technologies, we believe in experiential learning because it is more potent than merely reading. We are profoundly open to new ideas and immerse ourselves in new experiences. As we scale into the future, we relentlessly pursue ingenuity, embracing serendipity and empathy along the way. This enables us to create the outcomes you seek and develop new skills and expertise in different areas of digital marketing and branding.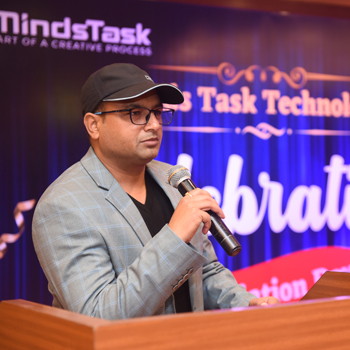 Hi I am Sudhanshu Kumar Singh
We, at Minds Task Technologies, offer 30 minutes free digital marketing consulting. Contact us to know more.
FAQ About Digital Marketing Strategies
Our Total Digital Marketing Services Packages
| | | |
| --- | --- | --- |
| Basic | Professional | Enterprise |
| Initial Digital Marketing Consultation | Analytics & Campaign Assessment | Brand Design and Marketing Strategy Consulting |
| Target Audience Analysis | Creative Strategy & Campaign | Website Design and Development |
| Competition Analysis | Content Creation | Dedicated Marketing & Strategy Team |
| Basic SEO (30 Keywords) | Design and Manage PPC Campaigns (AdWords) | Content Strategy and Content Creation |
| Social Media Management | SEO with Reporting (70 Keywords) | Design and Manage PPC Campaigns (AdWords) |
| PPC Management | Social Media Management | Complete SEO with Reporting (100 Keywords) |
| Monthly Reporting | Display and Social Media Ads Opportunity Identification | Reputation Management |
| | Monthly Strategy & Update Meetings | Social Media Management |
| | | Marketing Automation Campaigns |
| | | Additional Boosting |
| | | Monthly Strategy & Update Meetings |
| | | ROI Reporting & Analysis |