A London-Based Company Implements Pimcore
and Open AI to Transform Business-Customer
Connections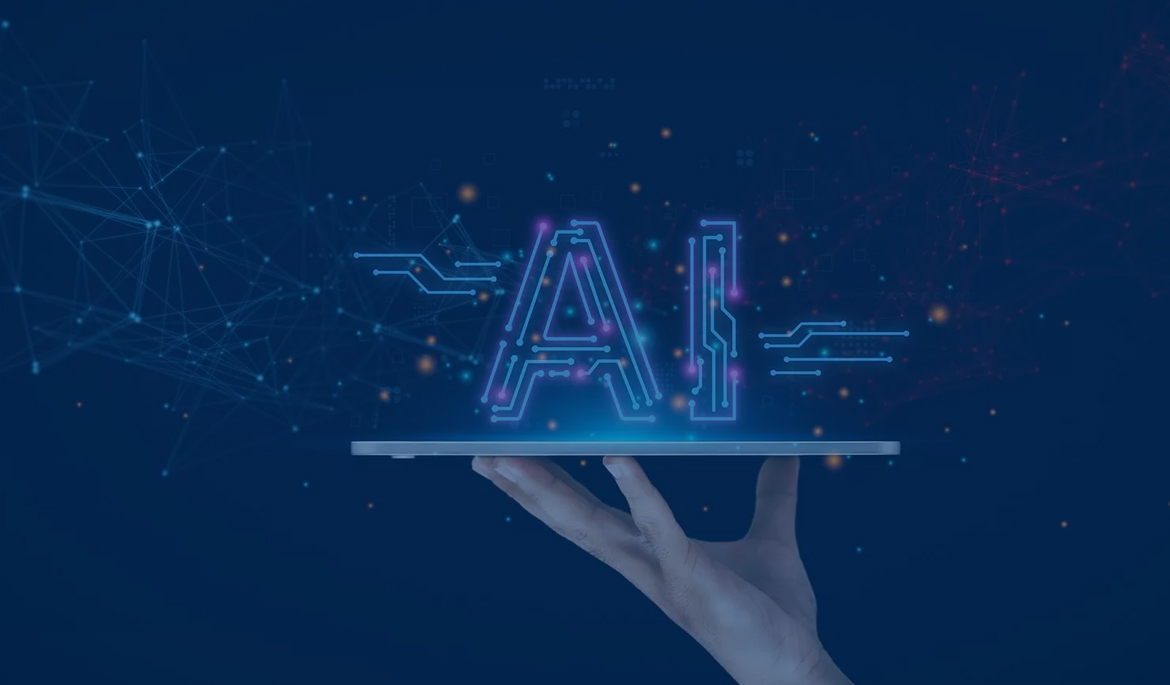 The Overview
Mimoji is a London-based business directory platform. Unlike other directories, it generates listings in advance without subscription requirements. It runs the most open platform for listing and locating businesses, properties, cars, restaurants, etc. Additionally, its pre-generated listings enable immediate exposure, attracting customers right from the start and emphasizing the commitment to openness and maximizing benefits for businesses. Mimoji offers affordability, AI-powered content creation, enhanced traffic, user recommendations and a user-friendly interface catering to both businesses and customers
The Challenges
Mimoji wanted to stand out as a pioneering solution and replace outdated analog and digital business directories. For that, they needed to effectively manage and present an extensive dataset of thousands of companies for listing and locating diverse businesses, properties, cars, and restaurants in Great Britain. They required an innovative solution to streamline massive data volumes while providing users with fast and accurate search capabilities.
Key requirements included:
Need of a robust web system that can handle massive data sets.
Providing enriched data through AI technologies, enhancing the user experience and making company profiles more informative.
Fast and reliable search features to display company locations on a map for improved user engagement.
Seamless  integration with third-party systems for fetching company's reviews and supplying data to other tools.
Requirement of a content management system (CMS) that offers flexibility and efficiency.
[Bonus Read: A Guide to OpenAI and PIM Integration ]
Solution
Mimoji zeroed in on the Pimcore Platform— a leading global open source data and experience platform, to build a groundbreaking solution in the business directory domain. By harnessing Pimcore's capabilities, Minds Task Technologies delivered a robust and scalable platform to transform business-customer interactions. The solution has improved  the way users search for solutions in Great Britain, consolidating Mimoji's reputation as a pioneer in the field of providing  data on thousands of diverse companies.
Key capabilities of Mimoji's business directory platform include:
Robust Data Management: The team at Minds Task Technologies designed an agile architecture that could efficiently import and manage the vast dataset attributes like company type, location, and other related attributes.  They  efficiently imported a substantial amount of data, more than 600,000 companies data, in a single location.
"Launched in 2023, Mimoji's innovative approach is drawing attention by generating comprehensive listings for businesses even before subscription and requires no involvement from the businesses."
AI-Driven Data Enrichment: Leveraging Pimcore's integration with Open AI, the team designed prompts that effectively utilize OpenAI's language generation capabilities to enrich a list of categories and key data points for each company. This enhancement ensured automatic data quality improvement and relevance of the data stored in Pimcore, maximizing the value of the overall platform.
Fast and Reliable Search with ElasticSearch: Pimcore's integration with Elasticsearch,( a distributed, search and analytics engine capable of addressing a growing number of use cases), provided the client with fast and reliable search capabilities. ElasticSearch is known for its powerful search and indexing features, making it an ideal choice for implementing sophisticated search functionalities within Pimcore.
Integrated OpenStreetMap with Search: The integration of OpenStreetMap with the search functionality enabled the client to display geospatial information on a map based on search results and enhance user interaction by providing accurate location-wise options. This integration allows users to view company locations on a map, making it easier to visualize the required information.
Consolidated Companies' Reviews: The team Created an API-driven connection of Pimcore with third-party systems to fetch different company's reviews from reliable sources. The integration with external data sources and APIs allows seamless data retrieval and consolidation within the Pimcore platform.
API for Content Distribution: The team integrated an API within Pimcore to supply data to a static page generator tool, streamlining content distribution across various channels.
Static Page Generator Tool: By creating an API within Pimcore, the team enabled the data to be supplied to a static page generator tool. This feature facilitates data exchange with other systems, making it possible to generate static pages with updated content automatically.
Technology Used
1- Pimcore (PIM and CMS)
2- Open AI
3- Elastic Search
4- OpenStreetMap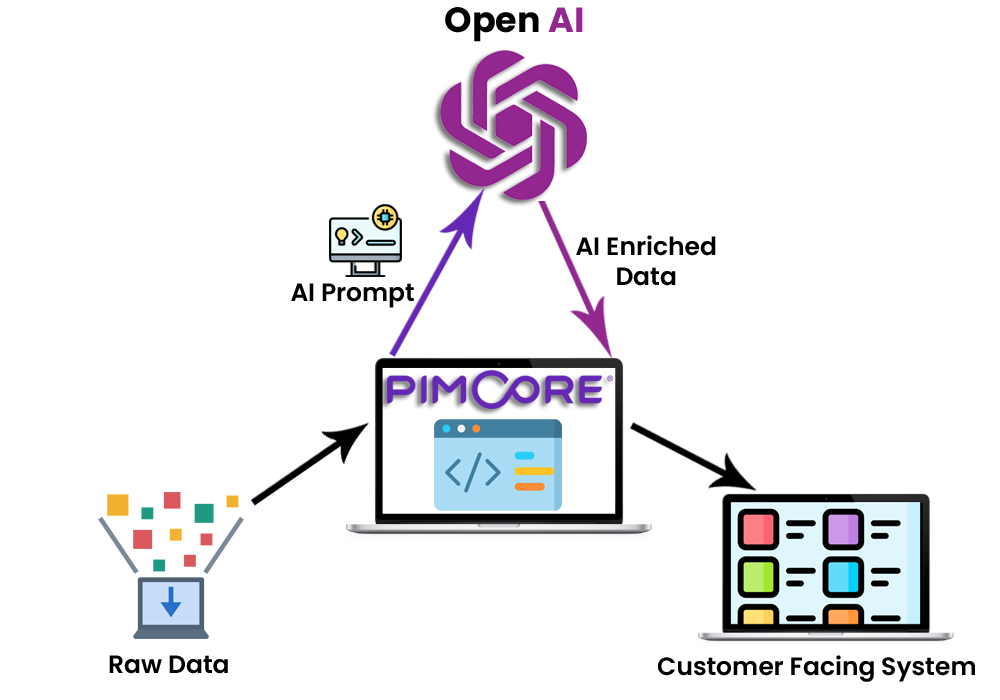 The Result
Mimoji's innovative approach draws attention by generating comprehensive listings for businesses even before subscription and requires no involvement from the businesses. The implemented solution is yielding remarkable outcomes for the client, including:
Handling comprehensive data of over 600,000 companies in Great Britain, thereby enabling users to access extensive company details.
Ensuring swift and accurate data retrieval, enriching the user experience and enabling precise searches within categories and locations.
Using cutting-edge AI technology, thereby assisting businesses in creating compelling content transparently, highlighting their unique selling points.
Enabling the clients to effortlessly manage website content, keeping it up-to-date and relevant without complex technical involvement.
Providing users with enriched, relevant location-based information, boosting the overall value of the solution.
Enhancing user engagement by offering a visual representation of company's
Implementing a flexible and user-friendly CMS, empowering the client's team to manage and update website's content effortlessly.
Unlike the traditional subscription-based model, Mimoji generates free initial traffic for all companies. AI-assisted content creation, affordability, and organic traffic generation distinguishes Mimoji's approach. Building upon a successful UK launch, Mimoji is rapidly emerging as a rising star in the business directory domain and credits the team from Mind Task Technologies for their relentless efforts and dedication in making this transformation a realty. 
Buoyed-up by the success team Mimmoji  has announced expansion into the Denmark market, as well.