The-Year-End-Sales-Dilemma
Custom Application Development
Build Robust. Scale Confidently.
Custom Application Development Services
Boost Business Agility and Reduce IT Infrastructure Cost
Custom application development gives more flexibility, choice, and freedom to innovate and improve business performance. The benefits of custom application development scale both ways. On one side, organizations can get desired features and functionalities — without getting stuck into maintaining packaged software. On the other side, the cost of supporting and maintaining custom software is generally lower than commercial software.
Minds Task Technologies offers specialized custom application development services using dedicated resources, industry-leading design and development techniques, and suitable software engineering methodologies and models. We provide end-to-end application development services from requirements gathering, code construction, testing, and cloud deployment by applying methods, like Agile, DevOps, or Rapid Application Development, as per the project requirement. We have served diverse industry verticals for successful business application development within time and budget.
Our Custom Application Development Services
Consulting Services
Get a deep analysis of custom development practices aligned with your business goals. Our expert team of consultants helps you identify the scope and define the roadmap for risk-free software delivery. We make sure you get a suitable engagement model for consulting, implementing, and managing your custom apps.
Application Development
Build customized apps that are intuitive, flexible, secure, and scalable. We focus on building apps that deliver real results. Our expert solution architects, UI designer, and software developer make sure your custom application development solutions are high-performing, easy to maintain, and smoothly integrable.
Legacy Modernization
Reimagine your application for greater agility and improved experience. We help you modernize your app from an architecture, UI, back-end, and infrastructure perspective. We also help you build native, web, and hybrid mobile apps for iOS and Android. We have the expertise in multiple development languages, SDKs, and frameworks to accelerate legacy modernization at a lower cost.
API Development and Integration
Ensure an API-driven architecture to cruise in the API economy. Our API development and integration services ensure that you get the maximum flexibility, scalability, and uptime while syncing data across systems and 3rd party apps. We ensure app security protocols and control policies are carefully implemented while enabling API integration with diverse systems— internally and externally.
Application Management
Ensure your custom application performs optimally in the peak load time. We offer specialized custom application management services that include enhancing features, ongoing maintenance and support, performance monitoring, and critical bug fixing at an unexpected time. We also take care of version control, upgrades, and more to provide you complete peace of mind.
API Documentation
Make sure your API is usable with proper standards and recommendations. We offer API documentation services for generating and maintaining API docs in a standardized way. Our API documentation services make sure your API's internal and external audience can easily find and understand all available versions of your APIs with detailed information and proper usage guidelines.
Custom Application Development Our Approach
Define and scope the business requirements in order to go from idea to prototype quickly.

Build front-end UI and templates as per your branding guidelines and touchpoints you want to cover.

Perform key development activities associated with the creation of the code release considering code enhancements, development effort and time to deploy.

Analyze all the activities required to ensure the quality of the release, including gate tests such as user acceptance testing (UAT), smoke testing, etc.

Push the application to release or a location used to stage the application ready for release.

Schedule, provision and deploy the application into production and then track, log, and provide report on the release activity.

Take care of additional IT infrastructure provisioning and configuration activities that are generally configured after creation and verification of the app.

Continuously focus on the health of the application and infrastructure and the impact of a release on the connected systems and devices.
| | |
| --- | --- |
| Front-end Development | Angular, React, and Vue |
| Backend Development | Node, PHP, and more |
| Mobile Development | Java, Objective C, React Native, Flutter and more |
| Cloud Infrastructure | AWS, GCP, Azure |
| Database | MySQL, Relational DB, MongoDB, Graph-DB, and more |
| DevOps Automation | CI/CD and More |
| Micro Services | Docker and Kubernetes |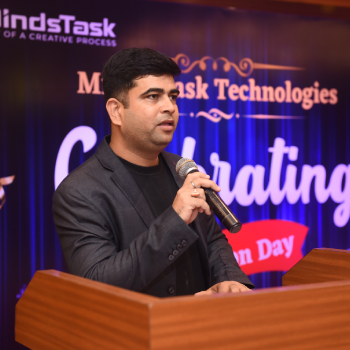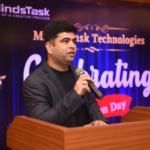 Looking to hire a reliable custom software development team? We offer 30 min free consultation. 
FAQ About Custom Application Development Services